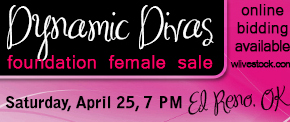 Tag# 302
Shower Chicken x Studduck
RRNN
This little diva has everything you need to make a great one! When she is running around the pen you see her style and balance but when you catch her up thats where you find her so opened up with an amazing touch and handle that is all tied together in a awesome package. Her mom is a full genetic sister to Mr.Bone's mom(B029) that Bj Wright bought from us and she needs no introduction as she has had some of his high sellers the past couple of years and the latest was the buck he took to Richmond for the Elite buck sale. This Shower Chicken ewe will write her own story for who ever buys her if she is showed or in the donor pen. Come see her Saturday night in El Reno!


Tag# 018
Turtleman x Lefty
QR+
We think this gal is pretty neat and the Turtleman daughters have started to pay their way at our house. Many of our top sellers this spring were out of Turtleman daughters, so don't miss out on a great breeding piece here!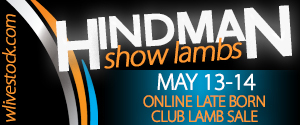 Online Late Born Club Lamb Sale
May 13-14, 2015
Held at wlivestock.com
Sample of the elite set of babies we have on the ground!
Shower Chicken x Stud Duck's Mom

Shower Chicken x Turtleman's Mom

Shower Chicken x Pony

Shower Chicken x Papa Bear

Shower Chicken x Stud Duck

Shower Chicken x Lefty

Shower Chicken x Turtleman


Don't miss out on a chance to purchase semen from one of the most talked about rams in the country!
For more information, contact Mike at 515.491.7829